Outdoors and Out of the Ordinary
KART TRACK OPENS - LEAGUE MARCH 31ST • PUBLIC APRIL 1ST
| | |
| --- | --- |
| Single Race | $30 |
| Two Races | $55 |
| Three Races | $80 |
| Five Races | $130 |
| Ten Races | $250 |
| Forty Races | $950 |
The Perfect Gift for your Adrenaline Junkie!
ARRIVE & DRIVE
10 Minute Sessions
CRG Centurion
• Honda GX270 cc engine
• Full-body perimeter bumper system
• Easy-to-use pedal & seat adjustment
• 4 Point Sparco safety harness system
• Roll Hoop with head rest
• Up to 55 mph!
&nbsp
&nbsp
KARTING LEAGUE
Spring 2021 Kart League
March 31st
April 14th
April 28th
May 12th

MEMBERSHIP
Unlimited Kart Racing Track Access
• Participation in Kart Racing League
• Youth Motorsports Start at Age 6
• Private Driving Instruction
• Discounted Autobahn Driving Programs
• Unique driving opportunities
• Club Social Experiences
• Includes Immediate Family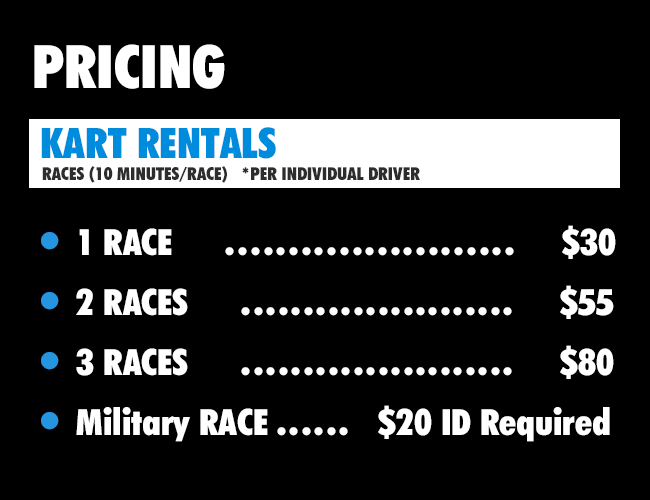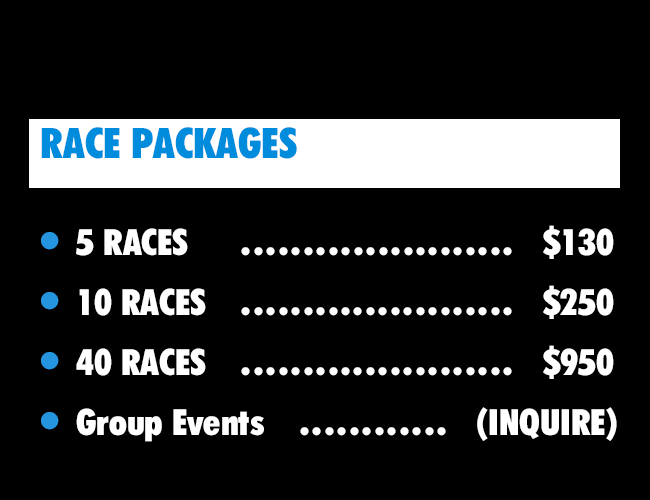 KCA COVID-19 UPDATE
CLICK TO READ
All of this excitement at speeds of up to 55mph!
---
Arrive & Drive
Whether it's just you, a family or a group of friends, you can drop in to KCA and rent one of our fleet of 25 CRG Centurion karts (rental price includes helmet) and get your 10-minute race on. No reservations required!
Racing Requirements
The outdoor track at Kart Circuit Autobahn provides a professional-grade, high-performance racing experience.
You don't need any experience, but requirements and guidelines include:
---
• Drivers must be at least 14 years of age or older
• Drivers under the age of 18 must have a parent or guardian complete the KCA Underage Waiver and have it notarized if the parent or guardian is unable to accompany the driver. The waiver will also be available onsite for completion.
• There are no weight restrictions. Our karts are designed with adjustable pedals and seats to comfortably accommodate most drivers' weight and physical size.
• Dress comfortably and appropriately for the weather. Closed-toe shoes are required.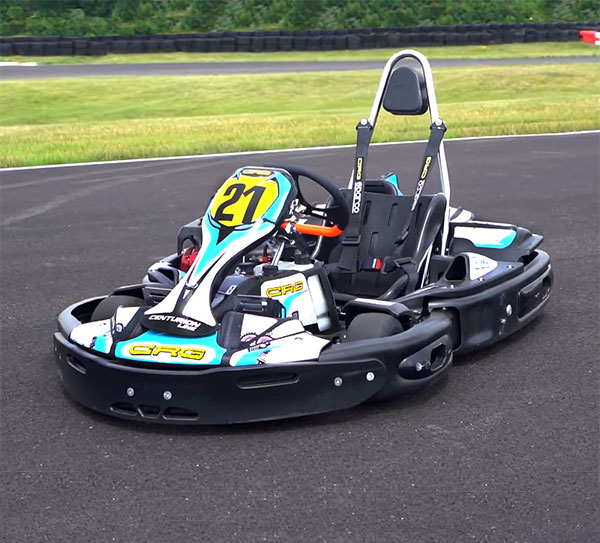 Ready to start your kart?
---
Not to mention your heart! Kart Circuit Autobahn (KCA) is the perfect place to get your adrenaline pumping. After all, it's part of the Autobahn Country Club Motorsports Complex—where driving is more than a sport. It's a lifestyle.
KCA's professionally designed outdoor karting circuit gives you the ultimate karting experience. We've taken every safety precaution, too–including professional LED lighting on the track, top-of-the-line karts and new helmets.
Karting Overview and Track Rules
Presented by Britt Casey, Jr.
Britt has amassed 17 top-five finishes, 12 podiums, 4 poles, and 5 wins. Most notably, Britt became the first IMSA TCR Champion in the 2018 IMSA Michelin Pilot Challenge.