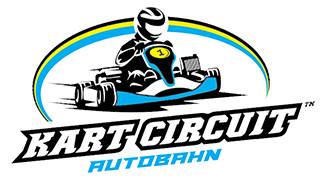 ---
MESSAGE FROM THE KART CIRCUIT AUTOBAHN MANAGEMENT TEAM
---
Kart Circuit Autobahn is very excited about the 2020 season and seeing our guests again! Our team has been working hard to create a safe and healthy environment for everyone to enjoy.
While operating under certain operational guidelines approved by the State of Illinois Department of Commerce and Economic Opportunity, we will be strictly following these guidelines, as well as the guidelines established by the Center of Disease Control, the Illinois Department of Public Health and the Executive Orders issued by Governor Pritzker regarding cleaning and disinfecting, frequent hand washing, maintaining required social distancing, and wearing protective face coverings.
Here is what you can expect when you arrive at our facility:
1. Our employees will be required to wear a facial covering. For guests, facial coverings should be worn at all times, unless you are wearing a helmet, and must be worn if maintaining a 6-foot distance from others is not possible.
2. Helmets will be available for use and sanitized. Guests are encouraged to use their own helmets if they have them.
3. If you do not have your own helmet, KCA will provide one to you in addition to full-face head socks and disposable gloves. After the session ends, place the helmet on the designated rack for disinfecting and dispose of your head sock and gloves in the trash.
4. All frequently touched surfaces will be cleaned every hour. For guests, wash hands or use hand sanitizer provided for your convenience.
5. We'll remind our guests to maintain 6 feet of difference and encourage air high-fives!
6. Please limit gatherings to groups of no more than 10.
7. Rental karts will be disinfected after each use using approved cleaning procedures.
8. Employees will follow a handwashing schedule and any potentially exposed employees will be required to stay home.